Irish Heritage Urns is a family-run business based in Tipperary, Ireland. Master carpenters for over 20 years, Jim and Tom Kinnane create beautiful urns crafted from natural Irish wood, such as oak, sycamore, beech, and ash, with some containing bog oak inserts, Irish tweed and knitted Aran inlays.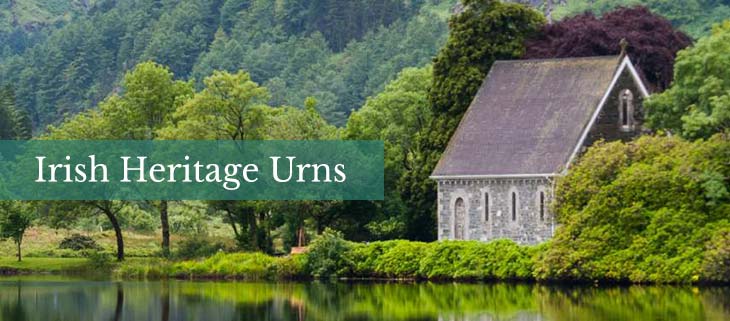 Jim and Tom were both born in London to Irish parents who left Ireland in the 1960's. Their maternal grandmother was born in New York to Irish parents who had left an Ireland that offered little or no opportunities. The brothers have spent many years connecting with family and friends abroad who still hold the precious links with Ireland.
The family business was inspired by the memories of the Irish diaspora, the generations who emigrated and remained abroad. Both Jim and Tom's wives, Lianne and Úna also work in the business.
Listen to our podcast interview with Lianne here.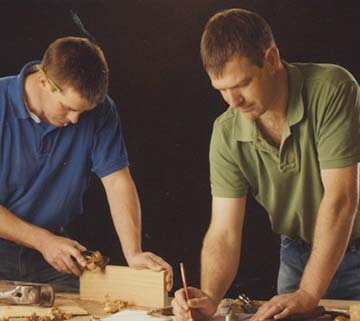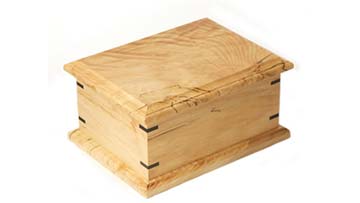 The most popular collection the produce is the Joyce collection of urns pictured left, made from solid Irish Oak and incorporating bog oak keys which are 6,000 years old. This uniquely designed urn perfectly captures the history of the Irish landscape.
Eco-friendly and natural, you can also choose to have a personalised engraving; a name, a celtic design, a poem or a memorable quote.
The urns can be shipped to any part of the world, and are proving especially popular with the Irish diaspora in the US and Canada.
Browse their range of urns here.